Jio Platforms is closing in on the $60 million acquisition of US-based telecoms equipment maker Mimosa Networks.
The move will bolster Jio's 5G and broadband service offerings.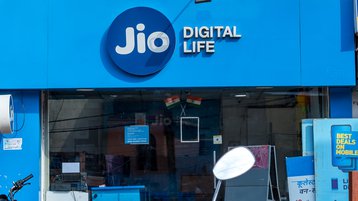 Jio Platforms is the parent company of India's largest mobile operator Reliance Jio, while the deal is being struck between Radisys Corp, a unit of Jio Platforms, and US-based Airspan Networks Holdings, which owns Mimosa.
It will support Jio's 5G rollout across India, which covers 331 cities across the country since its launch last October, with chairman Mukesh Ambani bullish over plans to connect more than 1,000 cities with 5G.
The operator committed to investing $25 billion in its 5G rollout, with $11bn of this spent on acquiring spectrum.
Meanwhile, Mimosa boasts a portfolio of point-to-point and point-to-multi-point products based on WiFi 5 and the newer WiFi 6E technologies.
"Acquisition of Mimosa will further accelerate Jio's innovation and leadership in the production of telecom network products that deliver value to consumers and enterprises across the globe with cost-effective, rapidly deployable fixed and mobile broadband," said Mathew Oommen, president at Reliance Jio.
According to Airspan, Jio is a shareholder in the publicly-listed company and maintains a seat on its Board of Directors.
The transaction remains subject to regulatory approval but is tipped to complete in the third quarter of 2023. Mimosa's product development, manufacturing, and sales teams of 56 employees will continue with Mimosa once the deal completes.
Florida-based Airspan was originally a product division of DSC Communications but broke away in the late 1990s. The company was listed on the NYSE in 2021 after a SPAC merger with New Beginnings Acquisition Corp. Today, the company provides Open RAN solutions including 4G and 5G indoor and outdoor products as well as point-to-point fixed wireless offerings.