Raytheon Technologies has acquired US space electronics firm SEAKR Engineering.
Based in Centennial, Colorado, SEAKR Engineering was founded in 1981. The company supplies a number of satellite technologies including space network routers and radio systems, as well as processing modules for Low Earth Orbit (LEO) satellites.
The defense firm has signed a definitive agreement to acquire the privately-held company for an undisclosed fee.
"Our investment strategy accelerates our agility in meeting a higher standard of performance ― the space standard ― and expands our core space business with new applications that are shaping our world," said Roy Azevedo, president of Raytheon Intelligence & Space. "With SEAKR Engineering, we are enhancing our capability to provide qualified systems faster. SEAKR's culture of forward-thinking innovation will complement our ability to solve our space customers' hardest problems."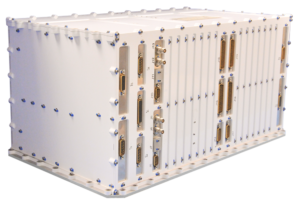 In March DARPA awarded SEAKR a $60.4 million contract to develop a data processing and artificial intelligence system known as "Pit Boss" that will allow its Blackjack LEO satellites to operate autonomously and has previously worked with Lockheed Martin on satellite communications payloads for the US Space Force.
Upon the deal closing, SEAKR Engineering will be a wholly-owned subsidiary of Raytheon Technologies and will report into Raytheon's Intelligence & Space unit.
"SEAKR Engineering is a forward-leaning business with a determined drive to innovate and do the work necessary to make advancements that enable new possibilities in space," said Scott Anderson, president and co-founder, SEAKR Engineering. "Being able to leverage the strengths and expertise of the Raytheon Technologies team, we will have the ability to build on our industry-leading products as part of a larger talented team equally committed to our customers, employees and values."
The deal follows Raytheon's December 2020 acquisition of Blue Canyon Technologies, a Colorado-based satellite manufacturer.