Quinbrook Infrastructure Partners has announced that it is expanding its Rowan Green Data Center Platform by internalizing the digital infrastructure management team.
The digital infrastructure management team was previously outsourced, but the move to internalize as well as to hire data center veterans Bobby Hollis and Dan McNary in senior leadership roles will aid in the expansion of the platform.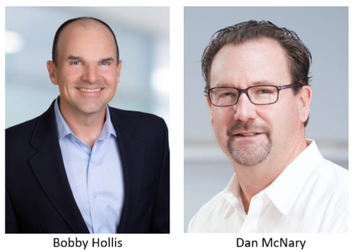 Rowan is now a wholly owned company of Quinbrook, with a team of three executives assembled with experience ranging from site selection and permitting, sustainable data center infrastructure design, and constriction and renewable power solutions. The company's first data campus in Temple, Texas, has nearly completed its first phase of construction.
David Scaysbrook, co-founder and managing partner of Quinbrook said: "Quinbrook's 'doubling down' on our Rowan strategy is reflective of the keen interest we have received from customers to date and underscores the strength of our conviction to directly address the sustainability challenges faced in the digital age. Attracting experienced data industry veterans in Bobby and Dan to the platform is a strong endorsement of the Rowan strategy."
Bobby Hollis will be Rowan's chief commercial officer and brings with him over two decades of experience across data center and renewable energy project development, power procurement for data centers, and energy market law and regulation.
He was previously VP of market strategy and development at Mainspring Energy, senior director of development at Breakthrough Energy, and head of global energy, environment, and site selection at Meta for six years.
Meanwhile, Rowan has also appointed a new chief operating officer: Dan McNary. McNary has over 25 years of experience with data center site selection, planning, design, construction, and commissioning of a diverse array of data center campus facilities, and worked most recently as the president of Constructiv Builders and CEO of PlanNet Consulting.
John Lucas, senior director of data strategies at Quinbrook and Interim CEO of Rowan, said: "The combination of skills and experience Bobby and Dan bring to Rowan is extraordinary. As senior leaders with decades of industry track record, they are exactly what we need to execute Rowan's strategy at scale and velocity whilst building long-term and trusted relationships with our data center operator customers."
Rowan Green Data began in 2020, and provides data center sites for data center operators prioritizing sustainability and low-cost renewable energy.
Verne Global appoints three new additions to senior leadership team
Verne Global, a data center provider and part of Digital 9 Infrastructure plc's portfolio, has expanded its senior leadership team with three new appointments: Mike Allen as chief operating officer, Kate Hennessy as chief financial officer, and Hildegard van Zyl as General Counsel.
Mike Allen as COO will, according to a press release be responsible for 'optimizing the organization's operational capabilities and implementing business strategies' Allen has spent the last 20 years between Goldman Sachs and JPMorgan Chase, where he was Global Head of Data Center Services.
Kate Hennessy will manage the finances of Verne Global's data center portfolio as CFO. Hennessy spent the last 15 years working for Liquid Intelligent Technologies as both CFO and chief of mergers and acquisitions.
Finally, Hildegard van Zyl has been appointed as Verne's first general counsel, and will 'support Verne Global in its commitment to sustainability'. van Zyl previously worked for Amazon and Atos, and has 'completed a range of multi-million dollar deals across the world'.
Verne Global has seen significant growth in the last year, and has merged with both Volta Data Centres and Ficolo.
Nordic data center company Hyperco has appointed a new chief operating officer: Christoffer Hillbom.
Hyperco has announced that it has appointed a new COO: Christoffer Hillborn.
The new appointment will see Hillborn supporting the Hyperco team in providing critical capacity to hyperscale data center customers.
Hillbom most recently worked at data center firm Digiplex as the head of sales operations and go-to-market.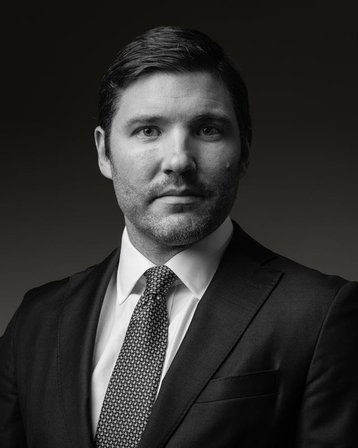 "I am thrilled to join the Hyperco team and contribute to its growth and expansion in the Nordics and beyond," said Hillbom. "I was drawn to the company's dynamic and forward-thinking team, and I am confident that my skills and experience will help drive its success and make a positive impact on the industry."
Hyperco is a Nordic-based data center developer specializing in scalable built-to-suit capacity with flexible development models. In December 2022, it was announced that Hyperco would be building two 50MW data centers in Helsinki, Finland.
Datum reports several new recruits and promotions
Datum Datacentres, a UK-based colocation provider, has seen several changes to its team.
Mark Richards was appointed as Datum's CFO prior to the company's recent Teledata acquisition. He was a non-executive director for the company for almost 6 years and previously worked as CFO at Mode Solutions.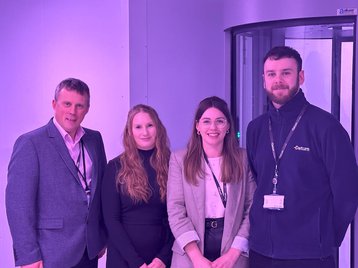 Melissa Hagan has additionally taken on the role of client engagement director at Datum in order to look after the commercial relationships with the company's enterprise clients, as well as her previous role as head of Datum's service management team.
In addition to these appointments, there has also been the hiring of Sam Spencer as client services manager who previously worked in the same role at Motofix Accident Repairs Centres, and James Hagan as a data center engineer and compliance officer.
The new team will support Datum's expansion across its 4MW Farnborough site, and the newly-acquired Manchester site.
IBM has appointed its first female UK & Ireland chief executive
IBM has announced that Nicola Hodson will be chief executive of IBM UK & Ireland, the company's first female appointed to the role.
The new appointment comes after Sreeram Visvanathan departs following a 22-year career.
Dr. Hodson previously worked for Microsoft as vice president of global sales and marketing operations of field transformation and has a Ph.D. in Materials Engineering from the University of Liverpool. She is also deputy president of techUK, the trade association.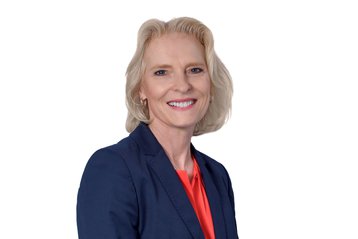 Dr. Hodson will be responsible for business operations, driving revenue growth, client satisfaction, and employee engagement in the UK and Ireland.
"Nicola is an accomplished leader with an enviable wealth of senior-level experience in the IT industry and a deep understanding of challenges facing the C-suite. The UK and Ireland business is a critical growth and innovation engine for IBM and her strong track record in leading change will help drive sustained growth for our clients and our business," said Ana Paula Assis, chair and general manager, IBM EMEA.
Borealis Data Center promotes Pratik Panthee to site manager in Reykjavik
Pratik Panthee has been made the new site manager at Borealis's Reyjavik data center. Panther has been promoted from his previous role with the company as project delivery manager at the Blönduós facility.
Borealis Data Center is an Iceland-based data center company focusing on providing sustainable data centers with reliable infrastructure. The company acquired the Reykjavik facility that Panthee will manage in September of last year.
Corscale Data Centers appoints Charul Seoni as SVP of operations
Corscale Data Centers announced earlier this week that it had appointed a new SVP of operations: Charul Seoni.
Seoni, according to the LinkedIn post, will 'oversee and manage all domestic and international data center operations starting with the Gainesville Crossing Data Campus in Northern Virginia'.
Seoni previously worked as head of global data center operations at Verisign, a company he first started working for in 2001.
Corscale Data Centers operates data centers across North America and is currently developing a data center in the UK, with plans to expand into the EU in the future.
Stream DC announces first new partner since 2017
Stream Data Centers has appointed its former SVP of sales and leasing, Chris Bair, to chief commercial officer and partner.
This is the first new partner to be appointed at the company since 2017. According to a press release, it is hoped that Bair will 'bring some big changes to the customer care processes at Stream that have big impacts on the way hyperscalers and enterprises alike can customize and deploy their data center projects.'
Bair's team will own the customer experience side of things for Stream, covering all aspects from the initial interaction through design, construction, and deployment.
Stream offers data center sit development and solutions in the major US markets, and currently has hyperscale availability in Phoenix, Dallas, and Chicago, as well as enterprise offerings in Houston and Minneapolis.
In August last year, Stream announced the employment of Google's Mike Lebow as SVP of location strategy and development.
Schneider Electric appoints Marc Garner as senior VP of secure power division in Europe
Marc Garner has been promoted to senior vice president of Schneider Electric's secure power division in Europe.
Garner has been with Schneider Electric since 2005 as part of its graduate program and most recently worked as VP of the secure power division in the UK and Ireland.
According to a press release by Schneider Electric, Marc will lead the 'Secure Power Division across the region, working with country and zone leaders in CEEI, DACH, France, Iberia, Ireland, Italy, and the UK to build sustainable data centers of the future'.
He will also be responsible for APC, Schneider Electric's flagship brand for physical infrastructure solutions, as well as its single and three-phase uninterruptible power supplies (UPS), Edge computing solutions, and its transactional business.
On the new appointment, Garner said: "I'm delighted to be appointed as SVP for the Secure Power Division in Europe and look forward to working with our customers across the region to fulfill our mission of being their digital partner for sustainability and efficiency."