QTS is planning to expand into New Albany, Ohio, and will be developing data centers totaling more than 1 million sq ft and 200MW.
"New Albany City Council has approved community reinvestment area (CRA) agreements for Kansas-based QTS Data Centers, which will allow the company to invest roughly $1.5 billion in four data centers for future end users," New Albany's official LinkedIn page announced this week.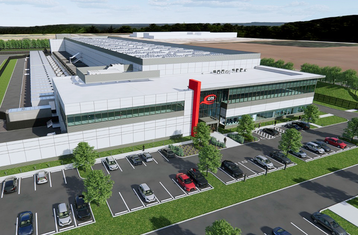 The data centers will be built on Beech Road; two on one site, a 57-acre piece of property, and another two on a nearby 37-acre site. The Columbus Dispatch and BizJournal suggest construction should start in March 2024 and be finished around March 2025.
"Data centers are key assets to the New Albany community, allowing us to diversify the types of companies within our business portfolio," said Sara Zeigler, CGBP, economic development manager for the City of New Albany. "QTS has a great track record of being invested in the communities where they have built facilities. The company's core values align closely with ours, and we're excited that they are choosing to call New Albany home."
On its website, QTS lists New Albany 1 at 675 Beech Road SW; it will offer 144MW across the 56-acre site. New Albany 2, at 785 Beech Road SW, will offer 78MW across two buildings on a 37-acre site.
The buildings at the first site will reportedly span 885,600 sq ft (82,275 sqm), while the buildings at the second site will span 612,600 sq ft (56,910 sqm).
BizJournal reports QTS acquired the 93 acres earlier this month for a combined $11.2 million.
Amazon, Google, Microsoft, and Meta are all present and/or developing in New Albany, located to the northeast of Columbus. DBT and Lincon/Harrison Street are also planning campuses in the area, close to a new planned Intel chip hub.
More in Construction & Site Selection