QTS Realty Trust is continuing its data center expansion, with new projects in Virginia and Denver.
The company officially announced that it is planning an up to 240MW data center at its Richmond Mega Data Center campus in Henrico, Virginia, after acquiring another 200 acres at the site. It also quietly added Denver to its list of planned facilities.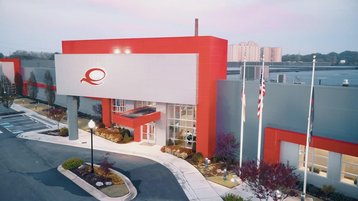 While it announced its Henrico expansion this month as a completely new acquisition, 2021 SEC filings show that the company owned 182 acres of undeveloped land on the site as of 2020.
It then filed to expand its data center campus this April, building up to four 167,000 square-foot (15,500 sq m), two-story buildings on the unused land.
However, this statement marks confirmation that the company is indeed building on the site, after the planning application closed to public comment in May. The company said that it planned to build up to 1.5 million square feet (140,000 sq m) of additional capacity.
"Henrico and the White Oak Technology Park have been great to QTS and we will continue to seek new opportunities for investment as evidenced by the recent addition of 200+ acres to the Richmond campus," Clint Heiden, co-founder of the QTS Richmond NAP and chief revenue officer of QTS Data Centers, said.
"We look forward to leading the charge together as we have found a great home to build the foundation of Internet infrastructure at the Richmond NAP in Henrico, Virginia."
QTS - which this month purchased nearly 400 acres in Phoenix, Arizona, for $255 million, and land in the Netherlands for $9 million - also is expanding into Denver.
The company added a 'Denver Data Center Campus' to its website in late May, in an update first spotted by the Foundations newsletter. The company says it plans to offer 177MWs of critical power capacity on 67 acres of land at 1160 N. Gun Club Rd, Aurora, Colorado, 80018.
The address matches that of a one-time JPMorgan data center. QTS did not respond to requests for more information about the facility.
More in The Data Center Construction Channel