Data center real estate investment trust QTS Realty Trust has acquired nearly 400 acres in Phoenix, Arizona, for $255 million.
The company also paid around €9m ($9m) for land in the Netherlands, near its existing facilities in the Groningen province.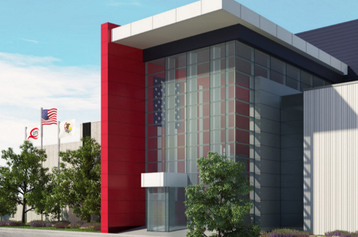 In the US, QTS paid around $653,409 per acre to buy the land and property from Chicago-based First Industrial Realty Trust Inc. and Phoenix-based Merit Partners Inc. on July 5, according to real estate database Vizzda, and first reported by the Phoenix Business Journal.
The existing property is set west of the Loop 303 between Bethany Home and Camelback roads adjacent to the planned 250-acre Allen Ranches residential project.
It is also next to another 200 acres that could be part of a $1.5 billion logistics park owned by Merit Partners.
QTS currently operates a data center at 1200 40th Street, in Phoenix. The 42MW facility is the first in a planned 280MW+ multi-building campus set on 85 acres.
Over in the Netherlands, the recently company spent $9m in a deal with Groningen Seaports to buy land near its two data centers in the province.
The acquisition comes as the Netherlands pushes back against large data center developments.
In February, the Dutch government banned new hyperscale data centers for nine months as it works out new rules for the industry.
Those rules moved forward in June, when the Dutch cabinet approved a draft decision to strictly regulate hyperscale data centers for a longer period, which now heads to the Senate and the House of Representatives.
The law would block municipalities from admitting new hyperscale data centers in a zoning plan or in an environmental plan, essentially banning the development of large data centers. Hyperscale data centers are defined by the government as facilities with more than 10 hectares and with an electricity demand of 70MW or more.
The provinces of Groningen and Noord-Holland are exempted from the ban, though the latter is imposing its own block on developments.
More in The Data Center Construction Channel