QTS is looking to expand its Dallas-Fort Worth data center campus in Texas.
First reported by BizJournal, QTS has filed with the Texas Department of Licensing and Regulation to expand its data center footprint at 14100 Park Vista Blvd in Tarrant County.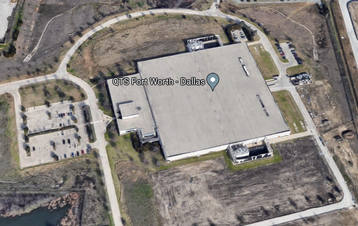 In the first of two filings, QTS aims to invest $50 million in expanding its existing data center to two stories in a 168,770 sq ft (15,680 sqm) project. The work would start in May 2022 and finish June 2023.
In the second filing, the company aims to spend $100 million developing a 471,876 sq ft (43,800 sqm) two-story data center adjacent to the existing facility. The project would include a data hall, offices, and generator yard; work would again begin May 2022 and finish in June 2023. Corgan Associates is the listed design firm on both projects.
According to QTS' site, the Fort Worth campus sits on 53 acres and currently offers 263,000 sq ft of space and 50MW of capacity (expandable to 200MW).
QTS – which was taken private last year after being acquired by Blackstone – operates another Texas campus in Irving. Earlier this year it filed to expand its Piscataway data center in New Jersey, and is interested in acquiring more than 800 acres in Prince William County in Northern Virginia as part of the controversial PW Digital Gateway development proposal.