The Pakistan Telecommunication Company Ltd (PTCL) is preparing a non-binding offer to buy Telenor Pakistan.
According to reports from local publication The News, the majority state-owned PTCL is expected to make an offer between $800 million and $1.2 billion.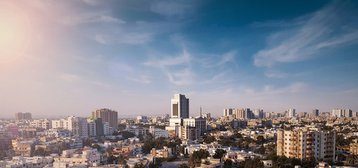 It's been no secret that Telenor has been looking for an exit from Pakistan, with the state-owned Norwegian telco inviting bids in the region of $1 billion last year.
PTCL's minority owner e& (formerly known as Etisalat) has committed to guaranteeing loans needed to complete the deal.
According to local reports, the PTCL board has voted in favor of the acquisition of majority shares in the operator.
If the deal does come off, it's expected to create Pakistan's second-biggest mobile operator, combining Telenor's 49.6 million customers with PTCL's mobile unit Ufone with 23.7 million connections.
Telenor completed its exit from Myanmar last year after agreeing to sell its Myanmar operations to Lebanese holding company M1 Group for $105 million.
However, this deal was marred in controversy, as the 2021 Myanmar coup d'état brought a brutal military junta into power. The military told telcos "to fully implement intercept technology they had previously been asked to install to let authorities spy on calls, messages, and web traffic and to track users by themselves," forcing Telenor to try to offload the division, and getting caught in European Union sanctions.