Global alternative asset manager ICG-Longbow has provided Edge colocation company Proximity Data Centres with a £25m ($30.8m) loan.
The investment loan will support the UK-based company's £80m ($99m) roll-out of regional Edge facilities.
Proximity gets closer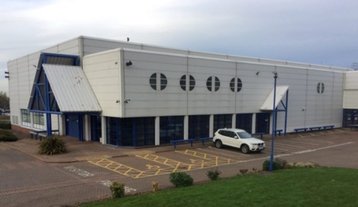 Proximity, which earlier this month changed its name from Edge UK Data Centres, hopes to operate 18 small regional data centers across the country.
"We are currently engaged in multiple negotiations with site owners, single asset data center owners, and enterprise-owned data centers and expect to conclude a number of deals over the coming three to six months," Proximity MD John Hall said. "Our partnership with ICG provides us with the financial firepower to rapidly develop our data center portfolio."
The company currently operates data centers in Nottingham, Wakefield, and Bridgend. It says it will soon launch sites in Liverpool, Manchester, Crawley, and Livingston.
ICG-Longbow MD Kevin Crowley noted that the "commitment was secured before the outbreak of Covid-19 and, in light of the fast-evolving situation across the globe, there is even more need for Proximity's business model which combines a clear vision for the future of data in the UK alongside an experienced management team."
In an interim dividend announcement earlier this month, ICG-Longbow admitted that the Covid-19 pandemic made markets uncertain, but said that it had a strong cash reserve, ample liquidity and no borrowings.
"Whilst it will be some time before the full impact of Covid-19 is known, each of the underlying loans is subject to close monitoring and strong collateral. The Investment Adviser is actively engaging with the sponsors and supporting them as needed to preserve performance of the underlying real estate assets in what are challenging market conditions."