Data center firm Princeton Digital Group (PDG) has signed an agreement to procure solar energy in India.
PDG this week announced it had signed a 25-year power consumption agreement with a subsidiary of Tata Power Renewable Energy Limited (TPREL), for what is described as "captive power".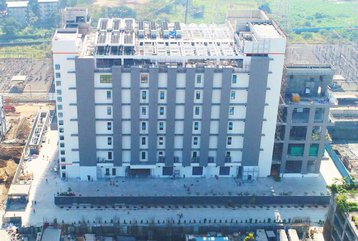 Under the agreement, PDG will pay for power generated by a solar project located in Nanded district, Maharashtra, around 600km away from its 48MW MU1 data center 600km away in Airoli, Mumbai . The project will commence generation in steps starting June 2023.
"Captive power" refers to power generation which is generated for a specific customer, and is under their control. It is a setup widely used in India by industrial operations such as smelters that need local power, although the power source can in practice be transmitted more than 200km. Tata has already signed a separate agreement to supply power from Nanded to residential homes in Mumbai.
Vipin Shirsat, managing director, India at PDG, said: "Our agreement with Tata Power enables us to offer world-class sustainable data center services to our customers by substituting a substantial part of conventional energy with renewable energy. This partnership is testament to PDG's commitment to work towards achieving Net Zero for our Scope 1 and Scope 2 emissions by 2030."
First announced in March 2021, PDG launched MU1 in December 2022. Built on a six-acre site in the Airoli area of Mumbai, the site offers 48MW of capacity across two buildings.
"We are excited to announce our association with Princeton Digital Group. TPREL is committed to making sustainable energy attainable via such industry collaborations. We look forward to continuing our association with PDG as the company grows its footprint in India," said Ashwinikumar Patil, chief – O&M & CSR, Tata Power Renewable Energy Limited & CEO, WREL.
TPREL is a subsidiary of Tata Power Company Limited, and is a developer, owner, and operator of renewable energy projects including solar, wind, hybrid, and energy storage systems.
PDG was set up with the help of Warburg Pincus in 2017 and is currently building or running 20 data centers across China, Singapore, India, Japan, Indonesia, and Malaysia. At full build-out, its currently planned portfolio will total more than 600MW.
PDG said it is working with renewable energy companies across the region to transition its data centers to low or zero-carbon energy options.