Nvidia has supplied 224 A100 GPUs for Petrobras' first AI supercomputer, Tatu.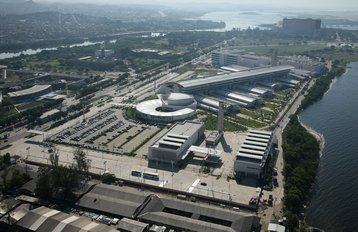 The Tatu supercomputer is the result of a BRL 36 million ($6.8 million) investment from the Brazil state-controlled oil and gas company and went live in March 2023.
The high-performance computing (HPC) system has been designed specifically to use AI techniques for Exploration and Production (E&P). The supercomputer is in operation at Petrobras' Rio de Janeiro facility and is comprised of 224 Nvidia GPUs with 80GB of memory distributed across 11 racks in a 7.4m row.
Tatu will be tasked with solving specific problems in the area of geosciences using Petrobras' AI algorithms.
"Artificial intelligence makes it possible to act faster and more precisely, and GPUs and other Nvidia technologies make all the difference in terms of innovation in yet another project," said Marcio Aguiar, director of Nvidia's Enterprise division for Latin America.
Tatu is the latest supercomputer at Petrobras' Cenpes, the company's development and innovation center in Rio de Janeiro.
Also housed at Cenpes is the currently under-development Gaia supercomputer which features hardware from Dell and Nvidia, and the 21 petaflops Pegasus machine launched last year one year following the Dragão system.
Earlier this month, Petrobras launched a tender for data center services, including the operation and maintenance of Cenpes and its supercomputers. The company is offering $17.2 million to whichever company gets the gig.