The University of Turbat (UoT) in Balochistan, Pakistan, has launched a new data center.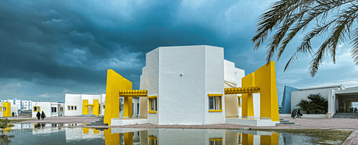 The completion of the first phase was inaugurated by Governor Malik Abdul Wali Khan Kakar, as well as phase one of the 1MW solar project at the university. Details surrounding the data center's capacity have not been shared. DCD has reached out for more information.
At the inauguration, Kakar said that the public sector universities in Balochistan must generate their own resources and become financially self-sufficient, they will struggle to continue in the coming years. He also noted the importance of "creating harmony with modern science and technology."
Kakar further said that additional measures would be taken to "improve the quality of education in higher education institutions and promote research activities."
UoT is connected to PERN 2 (Pakistan Education & Research Network) which provides organizations with access to Internet services, an intranet, a National Digital Library, VoIP, and local content hosting in the cloud.
According to Data Center Map, Pakistan's data center market is primarily located in Islamabad, Karachi, and Lahore. In August of last year, Pakistan experienced nationwide outages after flooding damaged cables.
Norwegian Telco Telenor has been trying to get out of the Pakistani market for months. In November 2022, it announced it was looking at a $1 billion exit from the country, with PTCL looking to make an offer in February.