The entire nation of Pakistan experienced an Internet outage, or disrupted services, due to cable damage.
Heavy rains and floods this week impacted the optical fiber backbone of the Pakistan Telecommunication Company Ltd (PTCL).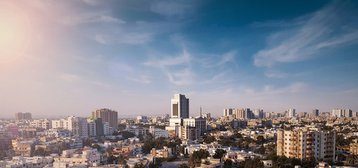 "Pakistan is experiencing a nation-scale Internet disruption, with real-time network data showing connectivity at 39 percent of ordinary levels; operators report an issue with the optical fiber backbone due to heavy rain and flooding," Internet outage tracker NetBlocks said.
After seven hours of outages, services began to return - although some communities are still impacted. The outage primarily affected people in the Northern and Central regions.
"We regret the inconvenience and thank you for your patience and understanding," PTCL said in a statement.
The company blamed the outage on flooding, as heavier and less predictable rainfall in Pakistan are yet another consequence of anthropogenic climate change. Government mismanagement and lack of preparation have exacerbated issues.
The country, which suffered an extreme heatwave earlier this year, has seen more than 600 people die due to floods last month, including more than 100 children.