Orange Group chief executive Christel Heydemann has called the recent flurry of telecom tower sales from European operators "weird".
Her comments come as she acknowledges claims from operators stating that the sales are necessary for further investment in their mobile networks.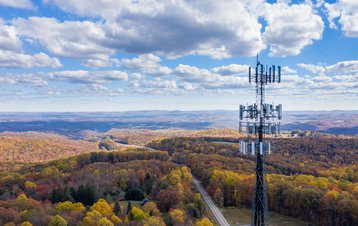 She made the comments to the Financial Times, stating that European telecom firms are being forced to sell off some of these assets to fund 5G rollouts as their returns are not high enough.
"When you see companies selling their towers [or] using financial vehicles to continue to invest in infrastructure there is something that is, maybe not wrong, but something weird going on in the market," said Heydemann to the FT.
She added that operators are selling these assets to infrastructure funds that can see the long-term value in investing in fiber rollouts.
Orange has its own separate tower company called Totem, however, unlike many European operators it's still fully owned by the French company. The operator owns around 27,000 towers across France and Spain, two of its biggest markets.
Heydemann was referring to operators such as Vodafone, Deutsche Telekom, and CK Hutchison, who have all sold sizeable stakes in their respective TowerCo's in recent times.
The comments were made yesterday (February 16) as Orange outlined its strategic plan for the future, which includes a shake-up of its B2B business and an increased focus on growing its African and Middle East business.
Orange also said it expects to complete consolidation projects in Spain, through a merger with MásMóvil, plus the acquisition of a majority stake in Belgium cable company VOO SA.
During the strategic overview, Orange revealed its latest financial results, noting an increase in revenue of 1.3 percent year-on-year (YoY) to €11.4bn ($12.18bn), driven by strong retail performances.
Orange's performance in Europe grew by 2.1 percent to €2.9bn ($3.1bn), while its revenue in Africa and the Middle East rose by 5.7 percent to €1.8bn ($1.92bn).