Oracle has opened a new region in the La Courneuve area of Paris, France.
The company this week announced the opening of a second cloud region in France, located in Interxion/Digital Realty's Paris Digital Park. The first French region, in Marseilles within Interxion/Digital Realty's campus there, opened in November 2021.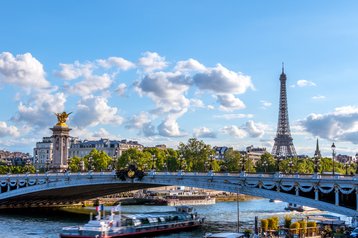 "Organizations have reached a critical milestone in how they deploy data for strategic planning and operations," said Christophe Negrier, general manager, Oracle France. "Oracle is helping customers realize their cloud-first strategy to grow faster, become more sustainable, and increase their security posture with Oracle's two cloud regions in France and 38 cloud regions worldwide."
Available services include Oracle Autonomous Database, Oracle Container Engine for Kubernetes, and Oracle Cloud VMware Solution.
The company said the new Paris region, along with eight others in Europe and several regions across North America and South America, are powered with renewable energy.
Jacques Orsini, deputy director SNCF - e.SNCF Solutions, said: "SNCF is delighted that Oracle, one of its technology partners, is continuing to invest in France."
Laurent Breugnot, head of infrastructure and security, Louvre Hotels Group, added: "Having the opportunity to host our data in the Paris region, while continuing to benefit from OCI's services and features, offers us huge potential."
Oracle opened its 37th cloud region in Johannesburg, South Africa, in January of this year and plans to have at least 44 cloud regions by the end of 2022. It will open its first regions in Mexico and Colombia this year. Additional second regions are due to open in Saudi Arabia, France, Israel, and Chile. A Spanish region in Madrid is also in development.