Oracle has opened new cloud regions in Marseilles, France, and Singapore.
Both regions are the company's first in their respective countries. Oracle said it plans to open a second cloud region in France sometime in 2022.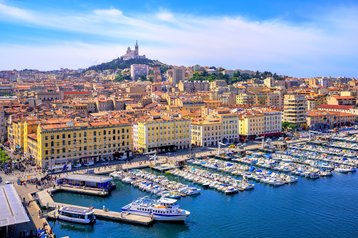 "It is crucial for performance and security that we offer private and public sector organizations the ability to have cloud infrastructure located in France to manage their most critical data and applications," said Karine Picard, general manager, Oracle France. "We currently see triple digital growth in our cloud business that reflects our customers' desire to rapidly digitize their operations so they can better serve their customers."
Oracle said the Marseille region relies on a "river cooling" based heat exchange system. The Canal de Marseille, the Huveaune River, and its tributary the Jarret River, run through the city.
Update: Oracle's Marseille region is hosted within Interxion's Marseille campus. Oracle France CEO Karine Picard said a second France cloud region, to be located Paris, will open in the first half of 2022. Picard also said Oracle is looking for a French partner to enter into an agreement comparable to those recently announced by Microsoft and Google with Capgemini & Orange and Thales respectively.
In mainland Europe, Oracle currently has single regions available in the Netherlands, Switzerland, and Germany in Amsterdam, Zurich, and Frankfurt respectively, with Milan and Stockholm due to open later this year, and a Spain region opening in 2022. The company has four regions available in the UK, two of which are dedicated to Government.
Oracle usually has a policy of planning two facilities in each country for redundancy purposes but hasn't yet announced plans for a second Singaporean facility. Oracle first opened a data center in Singapore in 2013, taking space in Equinix's SG3 facility.
"Customers are pivoting to Oracle because of the high performance, built-in security, and low cost of OCI. We've witnessed triple-digit growth in the business last year and want to help customers innovate and modernize, while helping them address in-country data residency requirements," said Garrett Ilg, president, Asia Pacific and Japan, Oracle. "With the opening of the new cloud region and the initiatives to support local innovation and growth, we are reaffirming our commitment to Singapore and to the region. The availability of OCI will help improve the speed of innovation, empower startups, and champion upskilling for Singaporeans."
The company's Singapore customers include ESPxMedia, Fujifilm, Accenture, and APL Logistics.
"We have been hosting our data lake initiative on OCI and the data lake has helped us consolidate all these complex data points into one source of truth where we can further analyze it," said Hakan Yaren, CIO, APL Logistics. "Now that Oracle is expanding its cloud region locally, we look forward to further improving the ecosystem we do business in, especially since Singapore is one of the key hubs for APLL."
The company said it plans to have at least 44 cloud regions by the end of 2022. Oracle opened its 30th and 31st regions earlier this year in Brazil and Israel respectively; this week also saw the company open a second cloud region in the United Arab Emirates, in Abu Dhabi. Oracle now has 34 available regions; it said recently it wants to have 38 facilities available by the end of this year, having previously aimed to have 36 by mid-2021.