Oracle has opened a data center in Abu Dhabi, United Arab Emirates, three years after announcing its plans.
The facility is the company's first in the Middle East, and will be used to host Oracle services, including Oracle Cloud.
Local storage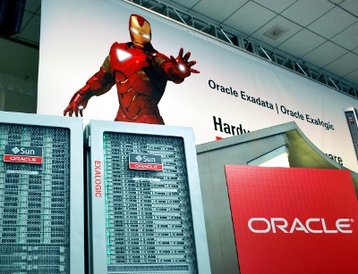 "By locating a data center in the UAE, we will be able to better manage service levels and respond to local customers, who, for data governance requirements and other reasons, need to keep their data local," Arun Khehar, Oracle's SVP of business applications, Middle East and Africa, said.
The data center's telecom partner is Etisalat, with the Emerati-based company's VP of cloud and data center, Miguel Villalonga, explaining: "Our collaboration with Oracle complements very well the existing capabilities of Etisalat Digital and will help accelerate this transformation and cloud adoption to further empower government and commercial entities in the region.
"In the past year, we have seen dramatic changes in the industry with digital technologies taking center stage. Businesses are making investments in futuristic technologies and adapting to these technological changes in their ecosystem."
The government's director general of Abu Dhabi Smart Solutions and Services Authority, Dr Rauda Al Saadi, was also quick to herald the news: "The launch of the new Oracle data center in Abu Dhabi represents a strong boost towards achieving a digital transformation path, complementing the Abu Dhabi Government Accelerators Programme 'Ghadan 21'."
The Oracle facility joins several other facilities in the burgeoning UAE data center market, including SAP, Alibaba and Khazna.