In April Oracle invested $40 million in Ampere Computing, a start-up that aims to develop Arm-based processors for servers.
The investment in the company, run by Oracle board member Renée James, was not disclosed in earlier press release that announced the April financing round. Instead, it detailed investments from Arm Holdings and The Carlyle Group.
Amping up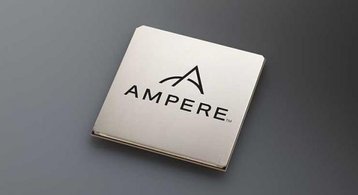 Oracle's involvement in the company was found buried deep in an SEC proxy statement, first reported by CNBC.
"In April 2019, Oracle invested $40 million in an equity fundraising round for Ampere Computing LLC (Ampere), a developer of high-performance microprocessors for cloud and edge servers," the proxy states.
"Renée J. James, an Oracle director, is the Chairman and CEO of Ampere. Oracle has appointed one director to Ampere's board. Oracle holds less than 20 percent of the outstanding equity of Ampere."
James has been an Oracle board member since 2015, and was this year paid $445,062 by Oracle, mostly in stock awards. She previously worked for Intel for 28 years, most recently as its president, and is currently an operating executive at Ampere-investor The Carlyle Group.
The SEC proxy statement also reveals that in fiscal 2019 "Oracle paid Ampere approximately $419,000 for hardware used for development and testing purposes." Videos from the 2018 OCP Summit show Oracle workloads running on Ampere's eMAG (ArmV8-A) Processor.