SoftBank-owned, UK-based chip designer Arm has entered into a long term strategic partnership with Marvell, and will make a "substantial investment" to fund the US semiconductor company's ThunderX development for at least the next three years.
The ThunderX server is the most widely supported Arm-based server processor, but the chip architecture's market share remains small in an industry dominated by Intel.
Arming up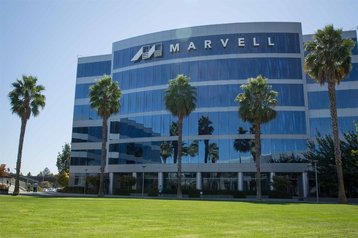 "Marvell has demonstrated innovative silicon and software technologies to deliver high-performance Arm-based solutions across the infrastructure market," Rene Haas, president of Arm's IP products group, said.
"With this expanded partnership, Marvell is now well positioned to develop and ramp some of the most advanced server processor technology in the world."
Last year, Marvell acquired ThunderX developer Cavium for $6 billion, and then acquired technology from Broadcom's failed Vulkan Arm chip. Its current CPU, the ThunderX2 is found in supercomputer deployments at the Los Alamos National Lab, the UK Met Office, and France's CEA. It is also used in the world's largest Arm deployment, Astra, as well as in the research project Catalyst UK.
"Arm's investment in Marvell's server processor technology is a testament to the strength of our development team and accelerates our vision of scaling highly differentiated solutions for the global computing ecosystem," Raghib Hussain, Marvell's chief strategy officer and EVP of the networking and processors group, said.
"Further, our partnership reinforces Marvell's strategic commitment to offer breakthrough server processor solutions to our cloud and high performance compute customers, leveraging Arm's architecture, as together we take cloud-scale computing to the next level."
Last year, Marvell was awarded funding from the Los Alamos National Laboratory to design the advanced server technology required to help power the National Nuclear Security Administration (NNSA)'s Stockpile Stewardship Program (SSP).