After launching the Neoverse "cloud-to-edge" brand back in October, semiconductor designer Arm has unveiled the first products based on a new microarchitecture, 'N1' and 'E1.'
Unlike its rivals Intel and AMD, Arm does not sell its own chips - it licenses out core designs, which other companies build upon, adding elements like memory, storage and PCIe controllers.
Such licensees are expected to start releasing the first products based on N1 and E1 later this year.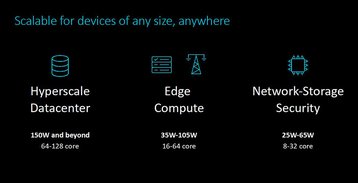 I want it all
UK-based Arm, which is fully owned by Japanese technology giant SoftBank, believes that the world will soon be home to a trillion intelligent devices, all of which it hopes will require some form of Arm processor. As of last year, the company's partners had shipped some 130 billion Arm chips.
"All these intelligent devices mean data consumption models are going to change over the next several years, driving a shift in the way information will be stored, processed, and managed," Drew Henry, SVP of Arm's infrastructure business unit, said in a blog post.
"We are moving from an Internet model that distributes video (Netflix and YouTube) to one that consumes, manages and processes information produced at the edge. When you consider these factors, and the end of Moore's Law, the days of one size fits all computing are over. We are entering a new era driven by a greater diversity of specialized compute and the need for flexible architectures tailored to meet application specific needs."
N1 aims to fill a part of that need for diversity of compute types. "Going beyond raw compute performance, the Neoverse N1 platform was built from the ground up with infrastructure-class features including server-class virtualization, state-of-the-art RAS support, power and performance management, and system level profiling," Henry said.
"The platform also includes a coherent mesh interconnect, industry-leading power efficiency, and a compact design approach for tighter integration, enabling scaling from 4- to 128-cores."
The Arm Neoverse N1 platform will be the first design to utilize the 7nm Ares core, expected to boost integer performance by 60 percent over the previous generation, 16nm Cortex-A72 Cosmos processor (measured with the industry SPEC int 2017 benchmark); it also promises 2.5x more performance on key cloud workloads, along with 30 percent power efficiency improvements.
Amazon Web Service's Graviton processor, announced late last year, is based on the Cosmos architecture.
In a separate blog post Henry said that N1-based processors are expected to be "deployed in the public cloud as an alternative architecture for main compute nodes enabling lower TCO for data center operators and edge installations of cloud compute while delivering greater design diversity.
"It will also find a home in more advanced network, storage, and security processing, often referred to as SmartNICs. Neoverse N1 will be deployed in edge compute installations deployed by network operators with design points starting at 8-core edge nodes."
While N1 focuses on core compute, either at the edge or within a data center, Arm's E1 has a different focus - throughput. "The Neoverse E1 platform was uniquely designed to enable the transition from 4G to a more scalable 5G infrastructure with more diverse compute requirements," Henry said.
"Featuring an intelligent design for highly-efficient data throughput, the Neoverse E1 achieves 2.7x more throughput performance, 2.4x more throughput efficiency, and over 2x more compute performance compared to [the previous generation Cortex-A53]."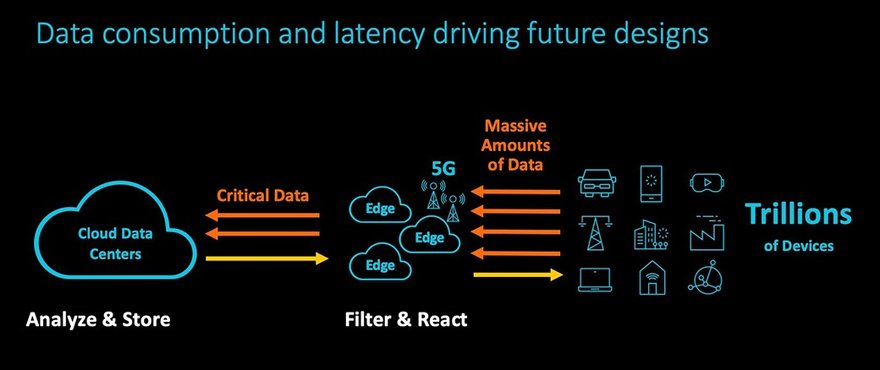 Both designs have been with selected partners for a while, the company said. Arm's previous forays into the server world have been beset by difficulties, with the untimely demise of chipmaker Calxeda, and the varying levels of failure of Broadcom's Vulkan, Qualcomm's Centriq, and AMD's Seattle.
It is important to note that Vulkan's technology was sold to Cavium (now Marvell), with aspects of the chip found in its ThunderX2 CPU, while Qualcomm's decision to gut Centriq was primarily motivated by a need to rapidly cut costs as it battled a hostile takeover attempt by Broadcom.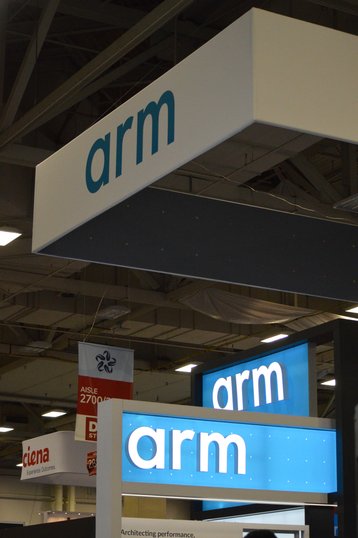 When asked about those who doubted Arm's server chances after such setbacks, Arm Research Fellow Eric Van Hensbergen told DCD last year: "It's fair. It's been a long road, but I think an observation within Arm is that it takes time.
"Even with mobile, things took time to ramp, and there is a level of patience."
He added: "One of our partners was talking about how they plan to get into the server market, they said the first chip won't even work, the second chip will work but it won't be quite what we want, and the third time we will get it right.
"That was a very mature attitude to have, and a lot of our server partners that have gone by the wayside, went in with 'we're going to do one, and it's going to be awesome, we're putting everything we have into it,' especially the startups.
"That's really, really hard, especially in a mature market like infrastructure."
Now, with ThunderX2 finding more adoption in HPC deployments (including in the first Arm supercomputer to be listed in the Top500), hyperscalers like AWS deploying their own Arm processors, Fujistu's A64FX exascale-ready chip in production, and the upcoming N1 and E1 family of products, Arm hopes that its years of patience may finally pay off.
In the latest DCD Magazine, we spoke to Van Hensbergen, along with experts from IBM, HPE, Cray and Nvidia, plus the heads of the EU's exascale initiatives, the head of the US DOE's Exascale Computing Project and the chief scientist behind China's HPC program about the race to build exascale supercomputers. Subscribe for free today.