West African data center firm Onix is expanding into Senegal and offering colocation space in Dakar.
The company said this week that the new data center is located at the 2Africa Cable Landing Station (CLS) in the city.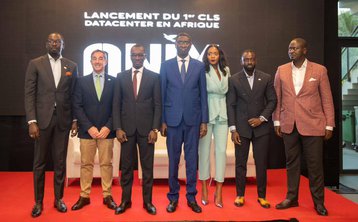 "The fully integrated neutral colocation facility gives customers the ability to connect to all submarine cables in Senegal (ACE, MainOne, 2Africa) in a wholesale environment," the company said.
Specifications for the Onix facility were not shared. It is likely the company is leasing space in an existing Orange facility.
Sonatel and Orange worked with Main One (since acquired by Equinix) in 2018/2019 to build new landing stations in Dakar and Abidjan in the Côte d'Ivoire for the latter's Portugal-to-South-Africa Main One Cable.
Senegalese telco and Orange subsidiary Sonatel won the contract to land the 2Africa subsea cable at its cable landing station in July 2022.
"The launch on 16 February 2023 of the data center in Senegal is an exciting step forward in our mission to provide superior neutral colocation services and connectivity to our customers in West Africa," said Michael Nahon, Onix CEO.
La Colombe Group joint CEO, Pape Gueye, Onix's partner in Senegal, added: "By providing secure and reliable access to data services, the data center can support the digitization efforts of these organizations, helping them to improve their services and better serve their communities. Additionally, the data sovereignty aspect of the center ensures that sensitive information is protected and remains within the jurisdiction of the country and the West African Zone, which is of utmost importance in today's data-driven world."
Onix currently operates a data center in Accra, Ghana: phase one of development includes two modules totaling 1,950 sqm (21,000 sq ft). The site, which opened last year, totals 7,000 sqm (75,350 sq ft) with two more modules planned.
The Accra facility is an expansion of an existing facility that was acquired by AIIM in 2021. The site had a capacity of 170 racks, which can be increased to 680 racks, making it the largest data center in the country. It is the only Uptime Institute-certified Tier IV data center in Ghana.
The facility, partly powered by solar energy, was originally a joint venture between Etix Everywhere and investment trusts Ngoya and Africa Investment Group (AIG). It was first announced in 2017, and originally named Ngoya Etix DC.