Vice President Mahamudu Bawumia of Ghana opened a 12MW Tier IV data center in Accra.
Onix, who built the facility, claims it is the only African-based carrier-neutral co-location data center outside South Africa.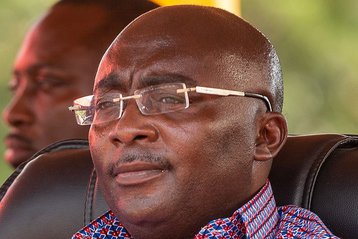 Owned by African Infrastructure Investment Managers, the data center is located at Amrahia in the Adentan Municipality of the Greater Accra Region, and is close to submarine cables for international data traffic.
The facility is an expansion of an existing facility which was acquired by AIIM in 2021. The site had a capacity of 170 racks, which can be increased to 680 racks, making it the largest data center in the country. It is the only Uptime Institute-certified Tier IV data center in Ghana.
Vice President Bawumia commended AIIM, according to GhanaWeb, predicting that the new data center would promote Ghana's digitization, and assist the Government in reaching its goals of transforming the Ghanaian economy from analog to a digital-based one.
As well as welcoming the data center the Vice President listed government initiatives including the National Digital Property Address System, Ghana-Card, Ghana.gov, Mobile Money Interoperability Payment System, Paperless Port System and the Universal QR Code.
The facility, partly powered by solar energy, was originally a joint venture between Etix Everywhere and investment trusts Ngoya and Africa Investment Group (AIG). It was first announced in 2017, and originally named Ngoya Etix DC.
AIIM renamed it Onix Accra 1.