Low Earth Orbit (LEO) satellite provider OneWeb has signed new distribution deals with communication providers.
The satellite firm has signed distribution deals with Q-KON Africa and Sat One in Australia.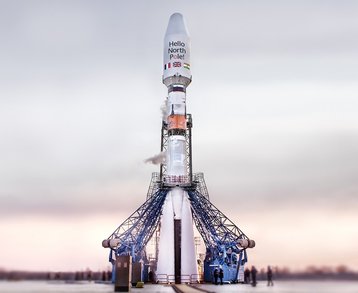 OneWeb joins up with Sat One in Australia
In Australia, OneWeb's LEO platform will provide high-bandwidth connectivity to expand Sat One's existing capabilities in Australia with a focus on 'expanding bandwidth to industries such as mining, oil, and gas'.
Sat One also aims to extend its existing connectivity in local communities in hard-to-reach areas and through challenging weather conditions.
OneWeb VP APAC, David Thorn said: "We are thrilled to be partnering with Sat One. OneWeb's aim is to help our partners meet their customers needs by integrating our network's high-speed, low-latency capabilities into their offering. This partnership will help us to expand our existing offering in Australia as we continue to bring quality connections that businesses can rely on across remote and challenging environments."
Sat One CEO Daniel Fairbairn, added: "We are keen to leverage OneWeb's LEO services and expand our existing remote connectivity capabilities, ensuring we can service our clients with low latency, high-speed connectivity services from the sky no matter the location.
"LEO deployed in the remotest locations of Western Australia will revolutionize how industries such as mining, oil, and gas can leverage data from the earliest stage of remote site development to transform all aspects of operations and technology by improving operational technology and business application performance, health and safety of staff and reducing production costs."
Q-Kon and OneWeb team up in Africa
In Africa, OneWeb has signed a five-year distribution deal with Q-KON Africa.
Q-KON Africa provides satellite broadband service to 'off-grid locations through its Twoobii offering. OneWeb will provide Twoobii customers greater access to high-speed, low-latency broadband across several African countries including South Africa, Lesotho, Swaziland (eSwatini), Namibia, Botswana, Zimbabwe, Zambia, Malawi, and Mozambique.
Ben Griffin, VP Mobility and AMEA at OneWeb, said: "Q-KON Africa's strong industry understanding, flexibility, agility, and local support will help us see OneWeb's LEO satellite network create opportunities to benefit unconnected and under-connected areas across Africa for today's digital environment.."
Dawie de Wet, Group CEO of Q-KON Africa and Chief Engineer for Twoobii, said: "For us, OneWeb's global lead and focus to deliver assured business grade, high-performance satellite services is the perfect option to expand our successful Twoobii Smart Satellite Services for Southern Africa."
Wholesale-focused OneWeb, currently undergoing a merger with Eutelsat, has signed distribution agreements with more than two dozen firms globally, including Airtel and Paratus in Africa as well as the likes of Pivotel and Hanwha in Australia.
In other recent satellite news:
- Rakuten Mobile has obtained preliminary licenses to test AST SpaceMobile's BlueWalker 3 satellite for Direct-to-Mobile Communications. Rakuten Mobile will begin to prepare a gateway earth station in Fukushima Prefecture to test and verify direct communication between BlueWalker 3 and mobile devices in mountainous areas in Hokkaido. Rakuten Symphony will also be involved in the testing.
- Oracle has announced ViaSat's Ground Stations as a service offering, Real-Time Earth (RTE) is a customer of Oracle Cloud Infrastructure (OCI). Viasat's ground station in Piteå, Sweden, connects to Oracle's OCI region in Sweden.
- Amazon will set up a new factory in Seattle for the development of its Kuiper satellites. The new 172,000-square-foot satellite production facility in Kirkland, Washington, will develop up to four satellites a day once brought online. The company already has one 219,000-square-foot R&D facility in Washington that opened in 2020.