Ocean Networks (ONI) has announced a new submarine cable connecting Florida to Panama.
The $300 million Caribbean Express (CX) project will be an 18-fiber pair submarine cable system linking West Palm Beach in Florida, Balboa in Panama, Cancun in Mexico, and Cartagena in Colombia.
The cable will use Space Division Multiplexing (SDM) technology to provide high speed, low latency fiber-optic connectivity, and will be designed for future expansion along the route. The cable is scheduled to go live in early 2024. ONI is yet to reveal cable capacity.
"We are excited about launching this new submarine cable digital superhighway across the Caribbean," said Robert Hildebrecht, CFO at Ocean Networks.
A new submarine cable in the Caribbean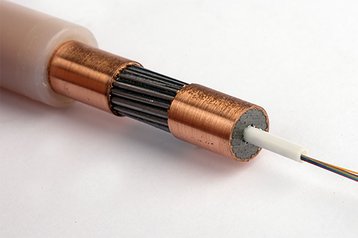 Commenda Capital, an Atlanta-based merchant bank, has been brought on board to complete funding.
"The consumer demand for a new submarine cable system between Central America and the US is enormous. Traffic is nearly doubling every two years," says John R. Runningen, co-founder and principal at Commenda. "As a result, ONI has already received significant subscriber interest from large IT and telecom customers who are anxious to expand their presence in these new and under-served consumer markets."
Hildebreacht added: "We selected Commenda to raise the balance of the capital for this project based on the experience of their team and their successful track record in advising rapidly growing companies like ONI. With the support of Commenda and the experience of the ONI team, we fully expect the Caribbean Express cable system to be completed on schedule and under budget."
ONI will offer new dedicated dark fiber pair IRUs in the Caribbean market, and the company claims several large corporate customers have already indicated an interest in either dedicated fiber or managed bandwidth.