Nvidia's CEO has admitted that its planned acquisition of Arm is taking longer than thought, but said that he still believed the deal would go through.
The GPU company announced its intent to acquire chip licenser Arm for $40bn back in September 2020, and predicted the deal would take 18 months to clear regulators - that's March 2022. But the deal was immediately hit with pushback, and is being scrutinized by regulators in the US, EU, UK, and China.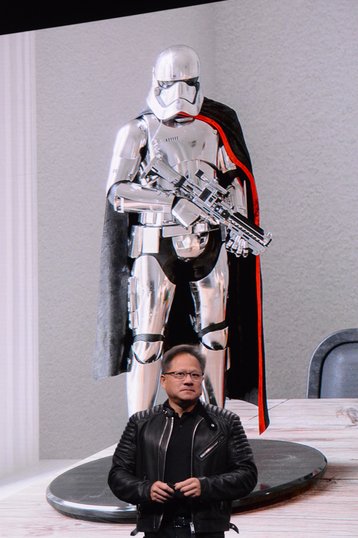 Nvidia's agreement with Arm-owner SoftBank gives it until the end of 2022 to complete the purchase, at which point the Japanese conglomerate could take the company public instead.
"Our discussions with regulators are taking longer than initially thought, so it's pushing out the timetable," Huang told the Financial Times. "It's not one particular regulator."
Earlier this month, it was revealed that competition regulators in China have not even begun a formal review of the deal. Over in the US, the FTC has opened an investigation into the acquisition after Google, Microsoft, and Qualcomm complained it would limit competition.
In Europe, Nvidia has yet to submit its paperwork to the European Commission. In the UK, a Competition and Markets Authority study of the potential takeover found worrying implications for national security, with the country now leaning towards blocking the deal.
"We're confident in the deal, we're confident regulators should recognize the benefits of the acquisition," Huang said.