Critical infrastructure vendor nVent Electrical has introduced a number of products for the data center market, including two liquid cooling systems and a range of metered PDUs.
nVent is a new name for the division of water treatment specialist Pentair that was spun off from the parent company in 2018, to focus on thermal management and power distribution.
It already makes a wide range of data center equipment as part of the Schroff product family, including server racks, cabinets and power supplies, along with rack accessories.
Welcome to the party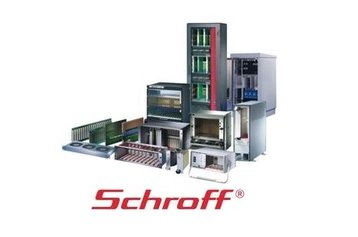 The new Schroff InRow Cooler was designed to deliver up to 55kW of cooling between the racks, if water inlet temperature is kept at 14°C/57.2°F. The system includes an integrated smart controller and active fans, and according to nVent, can provide a significant improvement on traditional CRAC units.
Meanwhile the Schroff Rear Door Chilled Water Heat Exchanger does exactly what the name suggests – delivering cooing performance of up to 40kW per individual rack, with water inlet at 20°C/68°F. The system can provide even more cooling – up to 55kW - if water is maintained at a lower temperature.
Yet another new product is the Schroff RackPower Intelligent PDU, offering modular design and broad customization options that can be defined trough an online tool. Customers can select the form factor of their device, power input, connectors and choose form a wide range of country-specific outlets.
A single RackPower PDU supports up to three different outlet types in the same housing, and there's a 2.8-inch color touch display for metering information. Up to 16 PDUs can be cascaded and shared over a single IP address. Customers also get access to the free RackPower management software.
Pentair is a company with more than 50 years of history; although registered in the UK, it does most of its business in the US. nVent separated from Pentair last year, launching its stock on NYSE on May 1, 2018.
"With the completion of this spin, nVent has achieved a major milestone in becoming a more focused, global leader in providing electrical connection and protection solutions to customers around the world," Beth Wozniak, nVent's chief executive officer, said at the time.