NTT Data is planning a roll-out of lightweight solar cells on the exterior walls of its data centers and offices in Japan.
The company announced this week that it will begin demonstration testing from April 2023 of film-type perovskite solar cells installed on the exterior walls of buildings.
According to the company, the weight of solar systems can be considerable, with installation potentially exceeding the design load of buildings, especially on retrofits. Because of this, NTT decided to adopt lightweight perovskite solar cells, with the tests aimed at verifying the installation method for exterior walls as well as generating efficiency.
NTT said the project, in partnership with Sekisui Chemical Co., Ltd, is the first such demonstration experiment conducted in Japan.
For the first phase, between April 2023 and March 2024, the Sekisui-designed cells will be installed on the exterior wall of Sekisui Chemical's R&D center to confirm the installation method and ensure structural safety, including wind pressure.
From April 2024, a system will then be installed on the exterior wall of the NTT Shinagawa TWINS Data Tower to verify the generating efficiency in urban areas and other aspects of practical application.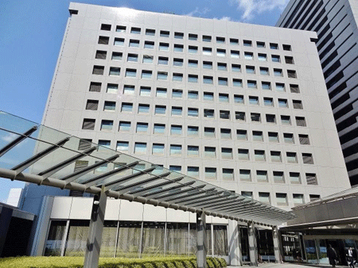 NTT said it then plans to introduce the system at all 16 of its data centers and offices in Japan as part of its aims to achieve carbon neutrality at its data centers by fiscal 2030.
Located in Tokyo, NTT's Shinagawa TWINS facility spans 12 stories. It is also where the company has been conducting robotics tests for data center operation and maintenance.
The companies didn't outline how much power the solar cells would generate, but the output would be unlikely to cover the energy requirements of a whole data center. Most facilities require acres of solar panels to meet their energy needs and install rooftop solar only to cover the energy requirements of any on-site office space.
For example, the recently-opened CKW Fiber Services data center in Rotkreuz, Switzerland features more than 1,000 solar modules installed on 1,165 sqm (12,550 sq ft) both on the building roof and on the facades. These panels will produce around 135,000kWh over the whole year, which averages to the equivalent of a 15kW continuous load, which could be easily consumed by just a single server rack.
KDDI is also exploring the use of perovskite solar cells, but for use at its base stations in partnership with Enecoat Technologies. The technology, which typically uses a lead or tin halide-based material as the light-harvesting active layer, can potentially be more efficient than silicon-based technologies at converting light into energy.