Japanese technology firm KDDI and its data center subsidiary Telehouse have set carbon-neutral target dates and outlined some of the sustainability initiatives being explored to help reach that goal.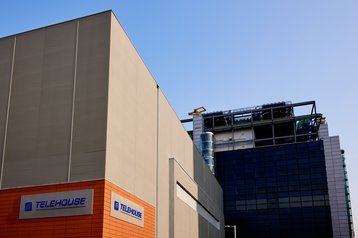 KDDI aims to achieve zero CO2 emissions in its Scope 1 and 2 business activities by fiscal 2030, ahead of its previous target of 2050 set last year.
KDDI Group said its global data centers under the Telehouse brand will also aim to achieve zero CO2 emissions by FY2026. The entire KDDI Group aims to achieve zero CO2 emissions by FY2050.
The company said it emits about 1 million tons of CO2 annually, largely through electricity used in mobile phone base stations, communication station buildings, and data centers.
As well as turning off some 3G services, and utilizing more efficient chips from Intel, KDDI said it would look to utilize immersion cooling.
A previous demonstration saw the company achieve a 43 percent reduction in power consumption and a PUE of 1.07 in a modular facility test; the company aims to trial the technology at its Oyama Technical Center and commercialize the immersion cooling system by the end of FY2024.
The company said it was also considering introducing 'perovskite solar cells' into mobile phone base stations in the future. The perovskite cells, developed by Enecoat Technologies, could potentially be more efficient at generating energy than silicon-based solar panels.
Established in 1988 and owned by KDDI, Telehouse has operations in 15 cities globally, including in the US, UK, France, Germany, China, Singapore, Vietnam, and Japan