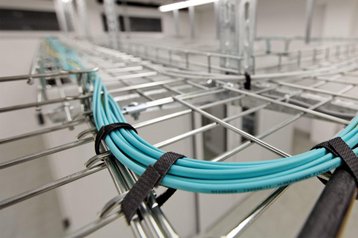 Nippon Telegraph and Telegraph Communications is buying 86.7 percent of e-shelter. The release doesn't say how much the deal is for, but it's been estimated at about $836m (100bn yen)for an undisclosed sum. Figures can be subjective but, NTT says e-shelter is Germany's leading data center provider, and the purchase gives the Japanese telco the third largest commercial estate of  data center space in Europe. 
A new European giant
As well as its German sites in Berlin, Hamburg, Frankfurt and Munich, e-shelter has centers in Zurich (Switzerland) and Vienna (Austria), giving it a total of almost  90,000 square meters.
At present, e-shelter is jointly owned by US equity firm ABRY, which invested in 2011, and Investa Holding, a real estate firm controlled by e-shelter CEO Rupprecht Rittweger. Investa currently has 51 percentof the company, but after the deal completes, Investa will still have a "isgnificant minority stake",while it looks as if ABRY is cashing in completely. 
e-shelter's  Frankfurt 1 campus is reputedly Europe's largest, with 60,000 sq m of data center space in five purpose-made buildings. 
For its part, NTT already has data centers in the UK, France, Germany and Spain, among its roster of 130 centers worldwide. 
"We look forward to expanding our share of the EU's overall ICT market in partnership with this potent company," said NTT Com president and CEO Akira Arima, adding that e-shelter would benefit from NTT's global telecom network and data center infrastructure, as well as better access to fiunance for expansion within Europe. 
e-shelter CEO Rupprecht Rittweger said the deal was necessary because customers are multinational: "We believe that the best way to ensure e-shelter's growth and development is in partnership with NTT Com, which has a commanding presence in Asia and is a leading provider of ICT services worldwide.
NTT bought South Africa's Dimension Data in 2010, and 80 percent of US provider RagingWire in 2013, as well as other specialists such as Singapore's Pro-Matrix, and connectivity firm Virtela. 
A planned 18,000 square meter (about 180,000 sq ft) data centre in Unterschleissheim, north of Munich, fell foul of a fish farmer last year, when Anton Kurz, owner of Forellenhof Nadler farm, claimed a proposed groundwater cooling systemwould harm his trout. This complaint has now been withdrawn.