NTT has bought 55 acres of surplus leasehold land outside Mumbai from steelmaker Mukand for Rs 801 crore ($106 million).
The deal sees NTT Global Nav2 Pvt. Ltd. acquire the leasehold for 55 acres of land and accompanying structures at the Trans Thane Creek Industrial Area (TTC Industrial Area), Dighe, and Navi Mumbai. First agreed in December - though NTT wasn't mentioned at the time - the deal has now closed.
Register now for DCD>APAC, our virtual event on data center design & construction in Asia Pacific
NTT continues Indian investment plan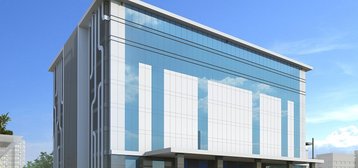 Based in Mumbai, Mukand manufactures gears, steering systems, and suspension parts for the automotive sector. The proceeds of the sale will be mainly used for repayment of debts by the company.
NTT has announced plans to invest heavily in its Indian data center business over the next three years, aiming to have 2.5 million sq ft (232,000 sq m) of capacity and spend $2 billion in the country on data centers, networks, and solar projects.
India is currently seeing a rush of data center investment entering the country. As well as NTT, Princeton Digital Group, Iron Mountain, EdgeConneX, and Hiranandani Group, and STT GDC have all made large-scale announcements around data centers in India in recent weeks.