Norway's future supercomputers will be installed at the Lefdal Mine Datacenter, a converted olivine mine that was turned into a data center in 2017.
Sigma2 AS, which operates the nation's high-performance compute infrastructure, said that all upcoming systems are currently planned for the data center in Måløy.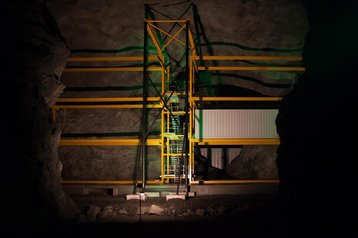 Sigma2 owns the national supercomputers and storage facilities in Norway and works with the universities of Oslo, Tromsø, Bergen and NTNU. But the nation's HPC needs are growing, making universities too small for large-scale supercomputer deployments.
Seven data centers competed for the bid, but Lefdal received the highest score on the technical, environmental, and social assessments - as well as cost.
"Sigma2 has carried out a thorough process, and we know that competing data centers in Norway also have very good solutions," Jørn Skaane, general manager of Lefdal, said.
"That Lefdal Mine Datacenter pulled the longest straw makes me humble and proud to be part of a fantastic environment of colleagues, suppliers, and other local and regional supporters."
During the first half of 2022, the new national storage system NIRD (National Infrastructure for Research Data) will begin being installed. The first supercomputer is expected to be installed at the data center in 2023.
Sigma2 will be the mine's largest domestic customer, although it has other foreign leasers, including cryptomining companies. Last year, The Columbia Threadneedle European Sustainable Infrastructure Fund (ESIF) acquired a majority stake in the mine.
Lefdal took out €50 million ($58m) in financing to support an expansion beyond its existing 20MW capacity.