N+One is to build three data centers in Senegal in the capital Darkar.
The Morocco-based data center firm has partnered with the Ministry of Digital Economy and Telecommunications, along with the General Delegation for Rapid Entrepreneurship of Women and Youth (DER/FJ) and the Digital Technologies Park of Senegal (PTN), as part of the country's 'Digital Senegal' plan.
First announced in 2015 and part-funded by the African Development Bank, the 25 hectare Senegal Digital Technology Park in Dakar aims to promote the country as a base for international technology companies. Specifications of the facilities were not shared.
Register now for our upcoming virtual conference on data center energy integration: DCD>Grid Scale
More data centers to create a Digital Senegal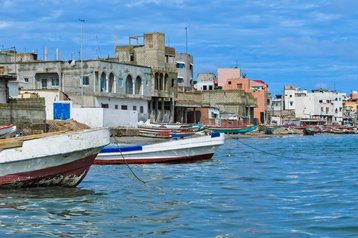 It is hoped the three facilities will promote digitalization and digital entrepreneurship in the region and position Senegal as a digital hub in French-speaking West Africa. Minister Yankhoba Diatara said through this deal the Government hopes to attract major international cloud operators to the region.
"The partnership with N+One is part of the vision of the DER/FJ, which aims at efficiently mobilizing resources to develop customized services for digital entrepreneurs and help make the ecosystem friendly to the emergence of national and regional champions," said Papa Amadou Sarr, DER/FJ General Delegate.
"It was only natural for us to make Senegal a priority in the deployment of our continental development strategy given the strategic vision taken at the highest level of the State through the Senegal Digital Strategy Plan, the favorable regulatory environment, as well as political stability and economic dynamism, including the entrepreneurial ecosystem," said Amine Kandil, Founder and CEO of N+One.
"These are important factors for structuring and long-term investments. We are convinced that together with our Senegalese partners, we can contribute to the development of a true digital platform with a regional vocation."