Casablanca-based service provider N+One Datacenters is gearing towards the launch of CASIX, Morocco's first ever neutral Internet exchange point.
The facility will oficially open in March, with Paris-based Internet exchange point operator France-IX providing technical assistance.
As part of the deal, N+One Datacenters will benefit from the French organization's knowledge of neutral IXP operations. At the same time CASIX will give France-IX a presence in North Africa as it aims to become the dominant IXP gateway for the EMEA region.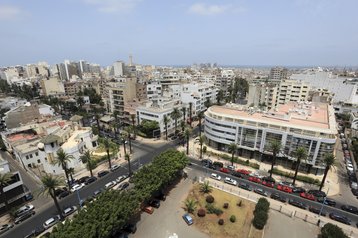 The beginning of a beautiful friendship

France-IX is providing equipment, technical assistance and remote support as the owner of CASIX attempts to attract locally based Internet service providers and content delivery networks that need a neutral location for peering.
N+One claims it will help customers cut their communications costs by freeing them from reliance on international IP transit.
Under the terms of the partnership, France-IX has installed over 100 Gbps of total port capacity and the infrastructure of the IXP in Casablanca is currently undergoing final testing.
France-IX says that giving CASIX the 'neutral' status will enable N+One to offer customers more choice. It will liberate businesses from the danger of being hostage of just one carrier, which could then exert undue influence over the service provider's peering community and customers.
By allowing the IXP to be neutral and offer free colocation services, the peers can vote with their feet by choosing which service they buy. This, according to Réda Ben Talha, deputy director of sales and marketing at N+One, effectively democratizes the market.
"As the first carrier-neutral data center operator in Morocco, we are in a strong position to sponsor the country's first neutral IXP," said Ben Talha. "We will offer free colocation services for the exchange at all our facilities.
"We were providing members with 1 Gbps and 10 Gbps ports and several options of traffic but the increase of members connecting four six and ten channels of 10 Gbps mean that it made sense to create 100 Gbps ports. We want to provide these members with a connection easier to handle so we've already installed chassis and linecards to connect the first 100 Gbps ports right away."
Having been through the process CASIX is about to go through, France-IX can pass on its own expertise in this area, added its managing director Franck Simon: "Five years ago, France-IX went through a similar experience, starting out on its own neutral IXP adventure in Paris and later in Marseille. We had to go through similar challenges of convincing the community to join."