Moroccan hosting, IT management, networking and cloud company N+One Datacenters has launched its second data center, located 80km (approx. 50 miles) outside of Casablanca.
The 4MW facility can hold up to 10,000 servers and is both PCI DSS and Tier III Design certified. 
Mi Casa es tu casa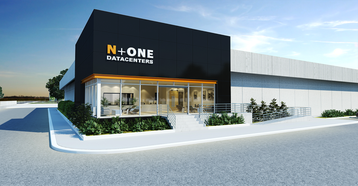 The data center will serve as a geographically remote disaster recovery location for the company's existing 5,000 sq m (53,820 sq ft) site in Casablanca, as it is located in a different seismic zone and further away from the country's coast.
The Casablanca facility is also home to Morocco's first Internet exchange, CASIX, built with technical support and equipment provided by Paris' France-IX, and offering 100 Gbps of total port capacity.
N+One Datacenters, which currently employs around 40 people, has plans to launch a third data center in West Africa (in Nigeria, if the map on its website is any indication) by the end of 2018, with its CEO and founder, Amine Kandil, having told Medias24 that the company was in the "advanced stages" of talks with local partners to get the project off the ground.