Nokia and Telia Finland have partnered up to launch what both parties call the world's first commercial 5G SA network with network slicing for Fixed Wireless Access (FWA).
It comes as Finish telco Telia introduces Standalone 5G to its 5G FWA home broadband services, in a move that will see the operator offer a range of broadband deals to its customers.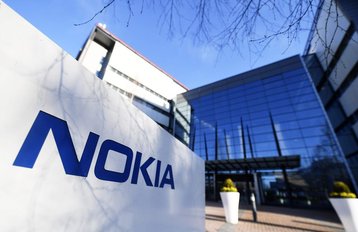 Deployment has kicked off already, with enhanced connectivity and capacity expected for its customers.
Nokia, which is Telia's sole 5G vendor in Finland, will upgrade the operator's entire 5G Radio Access Network (RAN) infrastructure to enable 5G slicing. Nokia will utilize equipment from its AirScale portfolio, which includes 5G radio and baseband products.
The introduction of network slicing means that Telia can dynamically allocate a portion of the network for 5G FWA, claims Nokia. This means that there's flexible balance traffic between this and mobile users, and provides new services such as application category-based slicing.
Telia will be able to offer a range of broadband packages for its customers by 'being able to specify slices' with different levels of speed, latency, and data.
"We were one of the first operators in Europe to introduce a 5G standalone and Core network and with the encouraging feedback of our customers, we are now deploying this new technology commercially. 5G's most innovative applications will be built on our 5G network, and we want to keep Finland at the forefront of its development as this technology matures," said Telia CTO Jari Collin.
Nokia also supplies its 5G Standalone core to Telia in other Nordic markets such as Denmark, Norway, and Sweden, plus Baltic markets including Estonia and Lithuania.