American vendor Nlyte Software has introduced a new version of its Data Center Infrastructure Management (DCIM) suite, adding a new interface, extended support for REST APIs, and improved functionality on mobile devices.
"Nlyte 9.0 not only further increases the scalability of the Nlyte DCIM solution, but it also now allows our customers to operate on any browsers or mobile devices that support HTML5," said Robert Neave, CTO and co-founder of Nlyte.
"Users will benefit from the streamlined, personalized capabilities of the solution while organizations will be able to more easily integrate other applications into the rich data maintained within the Nlyte system."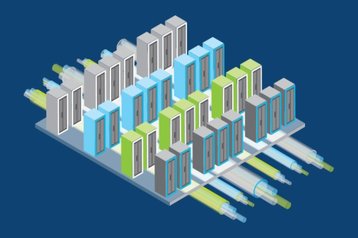 New and improved

Nlyte has been developing data center management tools for more than a decade. It launched a cloud-based version of its eponymous flagship software suite in January 2014, promising faster installation and flexible pay-as-you-go pricing. The company introduced a hosting service for the software earlier this year.
The latest version of the Nlyte platform has gone through a complete interface redesign, with the new look based on tiles and built in HTML5. It includes complete support for REST APIs, resulting in better integration with Building Management Systems (BMS) and IT Service Management (ITSM) systems. Nlyte 9.0 also adds contextual search across the platform, making it easier to discover relevant data.
"We continually learn from our customers, who are among the leading infrastructure operators, and incorporate their feedback for the benefit of our entire customer base," said Doug Sabella, CEO and president at Nlyte.
"Using their feedback, Nlyte has created the perfect balance between the advanced DCIM capabilities and a new streamlined user interface. This new user experience was optimized to simplify data displays while reducing the number of clicks to perform common operational activities - and laying the foundation for upcoming capabilities around big data and machine learning."