ClusterPower, a Romanian cloud services firm, is to build a new data center near Craiova, in the southwest of the country.
The company said it would be 'the largest data center in Romania and one of the largest in Europe' and house 'artificial intelligence infrastructure' as well as store data.
The new facility is the first of a reported five planned to be built in the village of Mischii, Dolj county, on a ​​25,400 sq m (273,400 sq ft) plot of land owned by the company. ClusterPower's site says its ClusterPower Technology Campus will have up to 4500 racks and 200MW capacity and be powered with natural gas.
"We aim to create an advanced interconnected platform to develop intelligent, modern digital solutions, supported by the high-power infrastructure we build," said Cosmin Georgescu, founder and CEO of ClusterPower.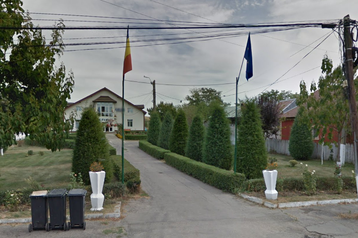 The facility will be designed to Tier III standards, according to the ClusterPower site which makes the claim that it is "the only Uptime Institute Tier III fully certified data center in Southeastern Europe, all our systems are redundant and disaster proof." ClusterPower does not yet feature on the Uptime Institute's list of Tier certified sites in the area, which does list the Centrul de Date Alternative in Brasov as Tier IV design certified.
ClusterPower says its site will have a PUE (power usage effectiveness) of 1.1, and will use locally produced natural gas to provide both power and cooling at the same time, using a plant the company plans to build at the site.
The company said it will initially invest 172 million Leu ($42.5 million) in the project, of which nearly half - 82 million Leu ($20.2 million) - was provided under a state aid granted last year by the Ministry of Finance. The rest will be paid for by the own funds and 'other sources of financing'. Work on the technology park will begin this month, and completion is scheduled for 2025.
"Our project is the first large data center in Romania and the first hyper-scale in Southeast Europe, and through this we will increase Romania's competitiveness in the global IT infrastructure," said says Vladimir Ester, CTO of ClusterPower. "What we offer to our customers, beyond a center of excellence for artificial intelligence, is trust, data security and disaster resilience."
ClusterPower was founded in 2019 by Romanian entrepreneurs Cosmin Georgescu, Vladimir Ester, and Carmen Ursa Georgescu. The founders have previously had roles at energy firms Actual Connect and Romib SA, as well as technology and telco companies Datanet Systems, IT Prepared, Cisco, and Telekom Romania.