US data center operator Netrality has secured a $380 million sustainability-linked loan (SLL) to help make its data halls more energy efficient.
The SLL is comprised of a $125 million initial term loan, a $145 million revolving credit facility, and a $110 million delayed draw term loan.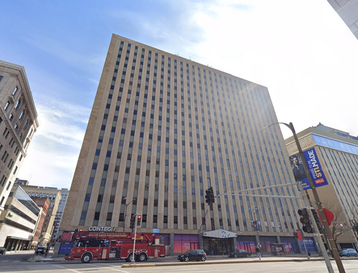 Interest payments will be adjusted based on Netrality achieving annual targets related to energy-efficient capital expenditures and reduction in portfolio PUE.
Netrality said the loan would "fuel data center expansion projects that embody sustainable designs," including the build-out of new data halls with a design PUE of less than or equal to 1.5. The company will also allocate funds toward upgrading data halls to optimize power consumption and lower current PUE levels.
Gerald M. Marshall, Netrality CEO, said: "We are thrilled to announce the successful closing of a sustainability-linked loan, marking a significant milestone in our journey toward a more sustainable future. With this loan, we are making a significant step in accomplishing our broader environmental commitments, encompassing carbon emission reductions, energy efficiency, and responsible water usage."
He continued: "In addition to refinancing a portion of our existing debt facilities, the loan plays a pivotal role in enabling the expansion of our portfolio — meeting the ever-growing demands for capacity and connectivity in an environmentally conscious manner."
Initiatives will include waterless cooling and liquid cooling technologies, artificial intelligence-enabled cooling software, UPS and electrical distribution upgrades, renewable energy purchases, and smart LED lighting.
J.P. Morgan acted as the administrative agent, joint bookrunner, and joint lead arranger while Societe Generale and TD Securities acted as joint bookrunners, joint lead arrangers, and sustainability structuring agents. Huntington Bank acted as managing agent. Goldman Sachs was also a lender in the facility.
Lana Feteiha, of Societe Generale's sustainable finance team said: "This was an especially gratifying deal for Societe Generale to work on, partnering with a leading data center company on a financing solution that will spur the expansion of critical technology infrastructure in a more energy efficient, sustainable manner."
Amy West, global head of ESG solutions, TD Securities, added: "TD Securities was pleased to support Netrality as a sustainability structuring agent on the sustainability-linked credit facility. Decarbonization of digital infrastructure is critical to advancing the low-carbon economy and Netrality's commitment to creating sustainable data center environments furthers this objective."
The SLL marks Netrality's second sustainability-focused loan, after securing a $45 million loan in January 2023 to support construction of its construction its KC2-7801 Nieman Road facility in Shawnee, Kansas.
White & Case LLP represented Netrality in the transaction. Morgan, Lewis & Bockius LLP represented the lenders.
Whether general-purpose sustainability-linked loans or project-specific green bonds, sustainability-linked financing is quickly becoming a common trend amongst data center and telco firms. The likes of Equinix, AirTrunk, ESR, SunEvision Verizon, Aligned, Telefónica, NTT, Digital Realty, Flexential, and Nabiax have all raised new green-tied funds or converted existing debt to include interest rates tied to sustainability and ESG goals.
Counting Macquarie Asset Management as an investor, Netrality's 18 properties span 3.3 million square feet and over 100MW of capacity in North America.