British multinational electricity and gas utility company National Grid is considering a series of contracts worth up to $210 million (£159m) aimed at overhauling its IT infrastructure.
The utility, which operates in the UK and US, issued a periodic indicative notice (meaning the tender has not been finalized) for colocation services, mainframe modernization, and data center migration services.
International grid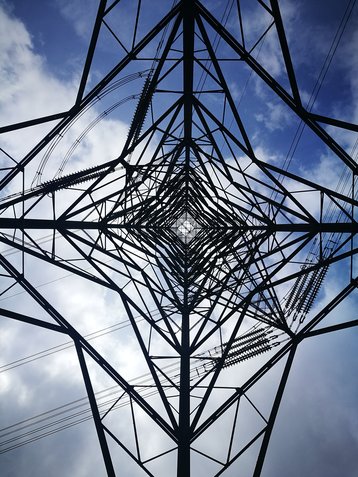 The notice, first reported by Computer Business Review, suggests that the tender will be split into four parts: data center colocation, managed services, mainframes, and data center migration. The four sections may be awarded separately, or to one company.
"National Grid is looking to deliver next generation capabilities in data center, networks, and improve the operating model. This will enable the secure provision of reliable services to the business," the notice states.
"Operationally it's key that National Grid achieve improved service delivery speed, scalability, and flexibility delivered [through] the optimization of data center footprint, automation of operations and the developing and implementing hybrid cloud architectures that meet National Grid's current needs and can flex to meet our future needs."
The colocation provider should comply with US and UK regulatory requirements, and offer services from both countries. The data centers will also need to meet the National Grid's security standards.
The second potential aspect of the tender, covers "data center managed services to provide operational support for scope of existing data center and cloud estate." It also looks to "provide operational support for scope for future data center and cloud estate," and "services for cloud (PaaS/SaaS/IaaS) in private and public cloud."
Mainframe modernization covers managing and maintaining existing mainframes, some upgrades, and "optional colocation for mainframe services."
Details are limited on the data center migration aspect of the notice, but presumably the scope of the work will depend on the other aspects of the tender, particularly which colocation provider is chosen.
The full contract is expected to be published on February 3.