Namibian operator Mobile Telecommunications (MTC) has deployed 475km of fiber-optic backbone cabling in a move that will improve congestion on the company's network.
Namibia Economist reports that the deployment by MTC is part of a NAD $100 million ($5.5m) investment from the operator.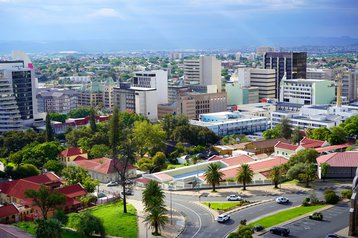 The fiber-optic cabling has been installed in Pionierspark Extension 1, Dorado Park, Olympia, Kleine Kuppe, Elisenheim, Ambrose Village, Grace Court (Khomasdal), and Auas Breeze (Cimbebasia) areas of Windhoek, as well as in the coastal suburb of Langstrand, notes the NE.
According to MTC's chief human capital, corporate, and marketing officer Tim Ekandjo, these areas are able to access the company's SpectraHome packages. These fiber broadband packages can provide download speeds of up to 50Mbps.
"This development answers the long wait for reliable connectivity, while also smoothening the company's journey of creating sustainable value for all our stakeholders through innovative digital solutions and a high-performance culture," said Ekandjo.
MTC plans to further extend its fiber footprint with roll-outs to various towns, including Windhoek, Swakopmund, and Walvis Bay, which will be supported by additional backbone expansions to its cell towers.
Founded in 1994, MTC boasts over 2.6 million customers and claims to be the country's biggest mobile operator. Its overall network covers 97 percent of Namibia.