MTN Group has said it will invest $1 billion in Ghana over the next five years to build out a 5G service in the country.
The announcement from the telco follows a recent tax dispute worth $672 million between Ghanaian authorities and MTN Ghana.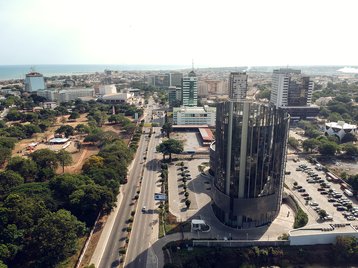 The tax bill was handed out to MTN by the Ghana Revenue Authority (GRA) and centered around the period dating between 2014 and 2018, with the GRA alleging that MTN under-declared revenue by 30 percent.
It led the South African government to intervene when it publicly urged both parties to resolve the issue, which appeared to work as the dispute seemingly ended earlier this month.
MTN Chief Executive Officer Ralph Mupita insists that the company will continue to invest in Ghana.
"To be sure, macroeconomic conditions are very challenging in the near term. That said, we are focused on the medium and long term and we are seeing growth," said Mupita in a statement.
The $1bn investment will be used to build the operator's 5G service in the country.
MTN is still yet to launch 5G services in the country after delaying its pilot launch in the country last year due to licensing issues.
Relatively speaking, only a handful of African markets have switched on 5G services so far.
Read more about Africa's 5G Challenge here.