MTN Group has hit back at claims that it has underpaid tax in Ghana after being hit with a $773 million tax-back bill last week.
However, the operator strongly disputes the bill which was served up by the Ghanaian government and plans to fight it.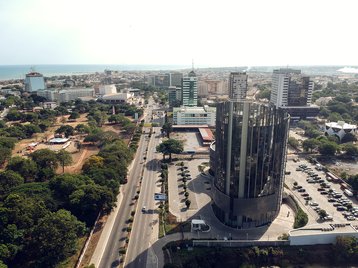 The tax bill was handed out to MTN by the Ghana Revenue Authority (GRA), and centered around the period dating between 2014 and 2018, with the GRA suggesting that MTN under-declared revenue by 30 percent.
Bloomberg notes that MTN is involved in discussions with the government to resolve, what it calls an 'unexpected bill', which was issued after an audit by a third-party consultant.
MTN Ghana noted in a stock market statement that it had been hit with a notice that claimed it owes $684 million, although the notice has been temporarily withdrawn for 21 days as the operator engages with the authorities.
The company, which has operations in 19 countries in Africa and the Middle East, disputes the "accuracy and basis" of the GRA's decision.
MTN is reportedly planning to kick off a dispute resolution process if discussions with the Ghanaian authorities fail.
It's not the first time that MTN has faced a legal and regulatory challenge. The telco was slapped with a $5.2 billion fine by Nigeria back in 2015 for failing to disconnect unregistered phone lines. The dispute was eventually settled for a fee of around $1.6bn.