Microsoft has won a £5 million ($6.8m) contract from the UK tax agency HM Revenue & Customs (HMRC) to help it migrate to the cloud.
The contract will run from September 2021 to September 2022, and see Microsoft provide "migration services to enable HMRC to move from on premise legacy environments into Microsoft Cloud technologies, Cybersecurity and Digital Advisory Services."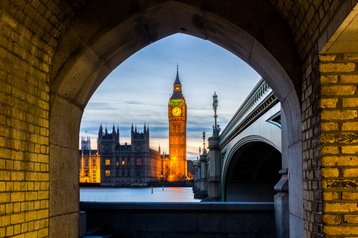 First reported by PT, the contract is part of the tax agency's Joint Transformation Office (JTO) programme through which it aims to speed up its cloud adoption. JTO forms part of the department's EPS (Enterprise Platform Services) Change initiative, which has "the objective of delivering standards, consistency, and ownership across HMRC's IT estate."
Details of services to be delivered are largely redacted, but Microsoft will be expected to provide a number of services over the next 12 months, including project management and governance; adoption and change management; migration assistance; service management; security assistance; digital advisory services; and arch oversight.
HMRC signed a £94m deal with AWS earlier this year, which replaced a £41m two-year contract with AWS that was signed only six months previously.
Amazon has won a number of hosting contracts from the UK Government in recent years. As well as HMRC, NHS Scotland, NHS Track & Trace, the Ministry of Justice, GDS, and the Home Office have all signed deals with the company since 2020 totaling more than £200m ($283m).
More in Cloud & Hyperscale