Amazon Web Services has won a £15 million ($21.2 million) tender to provide hosting services for a new NHS Scotland digital platform.
NHS Education for Scotland's (NES) develops and delivers healthcare education and training for the NHS, health and social care sector and other public bodies across Scotland. The National Digital Platform (NDP) aims to give staff and patients access to real-time data 'at the point of care.'
Under the terms of the deal, AWS will host the platform's structured and unstructured clinical data, and web services to power web and mobile applications, an integration layer, and web apps. The 10-year deal has renewal options of two and five year extensions.
The deal is the latest in a string of UK public sector contracts awarded to the company. Last month the UK Ministry of Justice and HM Revenue & Customs (HMRC) signed £23.8 million ($33.1 million) and £94 million ($131 million) hosting deals with AWS, respectively. Last year the Home Office signed a £100 million deal with AWS.
In Israel, AWS won the $1.2 billion Nimbus tender alongside Google to provide cloud services to the Israeli Government. Meanwhile, it is still challenging the decision to award the US DoD JEDI contract to Microsoft.
Crown Commercial Service announces Cloud Compute framework winners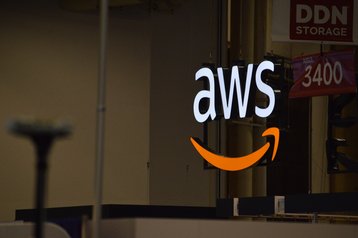 This week the UK Government also announced AWS as one of the winners of the Crown Commercial Service's £750 million ($1 billion) Cloud Compute framework.
Launched to complement G-Cloud, CC allows UK Government bodies and departments to purchase high-volume cloud hosting solutions in a 'flexible and scalable' way not currently possible.
As well as AWS, Google, IBM, Oracle, Microsoft, Fordway Solutions, Frontier Technology, UKFast, and UKCloud were all awarded places. The framework will run for four years and is available to the whole public and third sector. Call-off terms are up to three years, with two possible extensions of up to 12 months each.
Chris Perkins, general Manager of Public Sector at Microsoft UK, said the new agreement will allow public sector organizations to increase the pace of their digital transformation.
"The Cloud Compute Framework will empower many more organizations as they look to innovate citizen services, and work smarter and faster," he said.