Microsoft has pledged to invest at least $1 billion toward building four data centers in Catawba County, North Carolina.
The investment will be spread out over the next 10 years.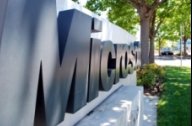 County officials have confirmed that the data centers will be located in Conover, Hickory, and Maiden, with up to 50 jobs being created from this, reports WSOCTV.
According to the publication, the new data centers will be located along Tate Boulevard in Hickory, behind the Walmart in Conover, along Stover Court in Newton, and 300 acres along Zeb Haynes Road west of Maiden.
To help fund the builds, Microsoft will be issued tax breaks from the county and the three cities through 10 years of economic development grants, which will be associated with the tech giant spending $1 billion in Catawba County over 10 years.
"Today's announcement is just the start of our mutual partnership and Microsoft's long-term commitment to the local community," said Paul Englis, Microsoft's director of community engagement.
Leaders from the three cities agreed to approve incentive grants equating to 50 percent real property tax value, plus 85 percent personal property tax value.
For its part though, Microsoft has to spend a guaranteed $1 billion minimum investment in the County, with $332 million in each municipality, plus an additional $33 million for a second site, all over the next decade.
Meanwhile, Apple has a data center in Maiden, opening the facility in 2009. The company has invested more than $3 billion in the County during this period.
Microsoft recently filed to build another data center campus in Clarksville, Virginia. The company is looking to build on a 259.1-acre parcel located at the Lakeside Commerce Park, at Commerce Drive in Southern Virginia's Mecklenburg County.