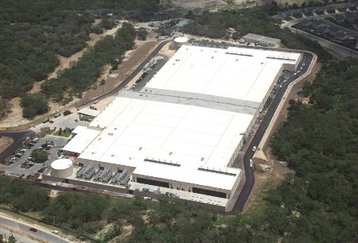 Microsoft opened its first South Central US Azure region in Texas in 2008, which offers three availability zones. It also opened a US Gov Texas Azure region in 2017.
Microsoft has a large presence in the city of San Antonio. As well as office space, it owns 158 acres of land in the Texas Research Park, and plans to spend $1 billion building 1 million sq ft of data center space. The company currently has buildings SAT11-14 in development on the site; Filings show three single-story buildings 225,000 sq ft each which started in 2018 and due for completion in 2023.
BizJournal reports the company also bought 33 acres of land around Valero Energy Corp.'s data center at 3535 Wiseman Blvd at the end of last year, and bought a Chevron Corp data center at 5200 Rogers Road in October 2017.
Last year local construction firm Rogers-O'Brien Construction, LLC sued Microsoft over unpaid fees for construction work for data centers in the city.
AWS is also looking to expand into the city; the company has filed plans to build three data centers in San Antonio under the project name 'Blackfish' that are due for completion at the end of 2021.