Microsoft has signed Corporate Power Purchase Agreements (CPPAs) totaling 900MW to cover its data center operations in Ireland.
The multi-year deal with several power companies, means that the company will cover about 28 percent of the entire nation's renewable energy target for 2030. The deal involves new renewable power plants that will come online over the next few years.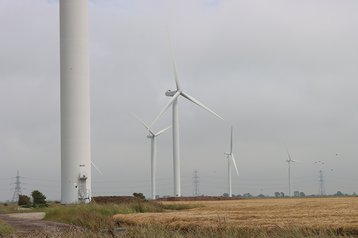 In its Climate Action Plan, the government says that it aims for 15 percent of Ireland's electricity demand to be delivered from renewable energy CPPAs by 2030.
That would be around six terawatt hours of additional electricity generation under current consumption projections - with Microsoft's deals covering nearly 30 percent of that.
The CPPAs are signed with Statkraft, Energia Group, and Power Capital Renewable Energy.
"This announcement builds on our efforts to make our data centers more sustainable and foster new innovations to support the growth of renewables on the energy grid here in Ireland," Noelle Walsh, corporate vice president of cloud operations and innovation at Microsoft, said.
"As we continue to support the growing demand for Cloud across public and private sectors, Microsoft is committed to partnering with all stakeholders to help Ireland on its grid decarbonization journey while unlocking the opportunities of a digital economy and society."
The company expects its Irish data centers to be supported by 100 percent renewable energy by 2025.
The announcement comes as Ireland's grid operator EirGrid has blocked the development of data centers around Dublin due to a lack of available power.
Digital Realty's Interxion has told the local press it has paused plans for a $300 million expansion in the area as a result of the restrictions put in place; at least 30 other projects have reportedly also been halted as a result.
Earlier this year, Dataplex entered bankruptcy after it said it waited over a year to get grid power approval, only to be refused power.
Last week, however, the Irish government moved forward with its first of three major offshore wind auctions, the first of which could lead to 2.5GW of renewable power.
More in Cloud & Hyperscale