Microsoft has applied to build five more data centers in San Antonio, Texas.
Recent documents filed with the Texas Department of Licensing and Regulation, the company plans up to five colocation buildings on the site totaling around 350,000 sq ft (32,500 sqm) at a cost of more than $200 million.
Phase 1 of the SAT14 project will see the company build two data center buildings measuring 152,000 sq ft (14,120 sqm) and 107,000 sq ft (9,940 sqm) at 3545 Wiseman Blvd. Work is due to begin in October and finish in December 2022 and cost an estimated $154.9 million.
Phase 2 will add another 46,000 sq ft (4,270 sqm) data center, due to cost $26.8 million and completed in June 2024, while phase 3 will add another data center and admin area at the same time. Page Southerland Page is the design firm for the project.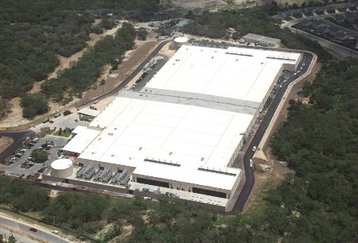 BizJournal reports the campus is the 34 acres of land it bought from Valero Energy Corp. for an undisclosed sum towards the end of last year.
"This land purchase is to expand our data center region in South Central US to serve our growing customer needs for local cloud services," a Microsoft spokesperson told BizJournal. "We don't have definitive plans to share, but can confirm we are committed to supporting digital transformation with the Microsoft cloud."
Microsoft opened its first South Central US Azure region in Texas in 2008, which offers three availability zones. It also opened a US Gov Texas Azure region in 2017. As well as office space, it owns 158 acres of land in the Texas Research Park, where it plans to spend $1 billion building 1 million sq ft of data center space.
In April Microsoft applied to construct another data center in the city. The SAT46 project sees the company spending $140 million to build the 79,385 sq ft facility at its Texas Research Park campus on 15000 Block Lambda Dr, San Antonio. Construction is due to begin in May and finish at the end of February 2022. Phillips Architecture of Raleigh, North Carolina, is listed as the design firm.
AWS is also looking to expand into the city; the company has filed plans to build three data centers in San Antonio under the project name 'Blackfish' that are due for completion at the end of 2021.
More in Cloud & Hyperscale