Last week's five-hour-long Microsoft outage was caused by a Wide Area Network (WAN) router IP change, the company said.
The issue brought down some Microsoft Azure services, as well as Microsoft Teams, Exchange Online, Outlook, SharePoint Online, OneDrive for Business, GitHub, Xbox, and Microsoft Graph.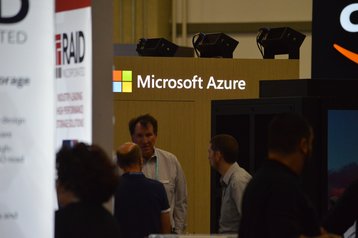 In a preliminary post-incident review, Microsoft said that "a change made to the Microsoft Wide Area Network (WAN) impacted connectivity between clients on the internet to Azure, connectivity across regions, as well as cross-premises connectivity via ExpressRoute."
The change was a planned move to update the IP address on a WAN router, but "a command given to the router caused it to send messages to all other routers in the WAN, which resulted in all of them recomputing their adjacency and forwarding tables."
The company added: "During this re-computation process, the routers were unable to correctly forward packets traversing them. The command that caused the issue has different behaviors on different network devices, and the command had not been vetted using our full qualification process on the router on which it was executed."
To stop similar incidents from happening in the future, Microsoft's Azure networking team has blocked highly impactful commands from getting executed on the devices, and will require all command execution on the devices to follow safe change guidelines.