A large number of Microsoft services and its cloud platform Azure are down as part of an outage impacting the company globally.
Microsoft Teams, Exchange Online, Outlook, SharePoint Online, OneDrive for Business, GitHub, Xbox, and Microsoft Graph are among the services that are impacted.
Update at 9:35 UTC: The majority of Microsoft services have returned. "We identified a recent change to WAN as the underlying cause and have rolled back this change," the company said. "Networking telemetry shows recovery from 09:00 UTC onwards across all regions and services, with the final networking equipment recovering at 09:35 UTC."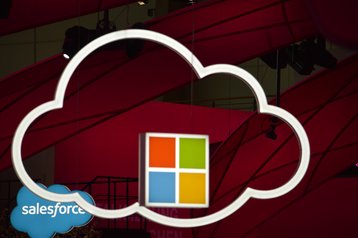 Microsoft said that "a global networking incident" appeared to be to blame, and said that it was "reviewing telemetry to determine the next troubleshooting steps."
The company added: "We've determined the network connectivity issue is occurring with devices across the Microsoft Wide Area Network (WAN). This impacts connectivity between clients on the Internet to Azure, as well as connectivity between services in data centers, as well as ExpressRoute connections. The issue is causing impact in waves, peaking approximately every 30 minutes."
Azure cloud services are listed as 'degraded' on the status page (a page that itself briefly went offline). The impact is shown as being global, and impacting Core Services, Boards, Repos, Pipelines, Test Plans, Artifacts, and Other Services.
The outage began at 7:35AM UTC.
"Engineers are working to resolve this with highest priority," Microsoft said.
This is a developing story.